メイン | New member of the Flock »
We Are Seagulls !
April 17, 2017
This coming Sunday will be the first opportunity for us, the 2017 Obic Seagulls to showcase what we've been working on for several weeks. The team is full of optimism and everyone is looking forward to finally getting out on the field and letting loose. We believe that last season under new head coach Kosho marked the beginning of a new chapter in the story of the Obic Seagulls organization. Although that chapter begun on a high note, we were unable to achieve the ultimate goal of winning a championship. This season we are focused on finishing the job and achieving that ultimate goal. The American Seagulls will be an integral part of the effort to reach the top. Coach Dan along with #11KJ, #23BJ, #51Kai, and #12Ikaika will continue to carry the torch and lead by example.
The team slogan this year again is "We are Seagulls". There are many meanings that can be derived from this phrase, but I want to focus on one particular interpretation here. The term "We are Seagulls" carries a sense of depth and pride. Our team's history speaks for itself, and our organization's DNA has propelled us to be on the cutting edge of many developments in the world of football in Japan. "We are Seagulls" means excellence, and we are proud of that excellence.
We are hoping for a 2017 season full of excellence. We want all of our fans and supporters to expect no less, and continue to push us to improve. It all starts this week. We look forward to seeing you all at our game cheering us on. I promise an exciting game, full of a lot of big plays and action. For those of you who are unable to watch live, we plan to have a post game write up published on this site sometime following the game.
Thank you.
We Are Seagulls!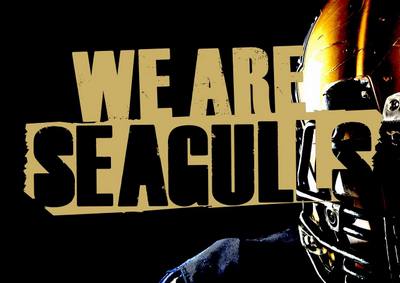 (DL#11Kevin Jackson)