October 2019
October 23, 2019
The Season Thus far
The season is in full swing and the team is currently on a five game winning streak! We've had our backs against the wall several times, but we have managed to figure it out and find a way to win these first five games. All phases of the game(Offense, Defense, and Special Teams) have had their moments. There are still two more games to go to finish off the regular season. We are going to need all phases to bring their A game in order to win and finish strong.
Our American players have been key to all phases playing well thus far.
Bronson
is currently leading the league in tackles and has stood out in every game on both defense and special teams. His older brother
BJ
, has been a stalwart on defense, making big plays and being a leader both on and off the field. On the other side of the ball
Skyler
has come through with some crucial plays for the offense, making plays with both his arm and his legs.
Holden
had a breakout receiving game vs the Rise seeing career game highs for catches, yardage, and touchdowns. Newcomer
Jason
is continuing to make his transition into Japanese football. He has made significant contributions on the defensive front at both defensive line and linebacker.
▲
DB#21 Bronson Beatty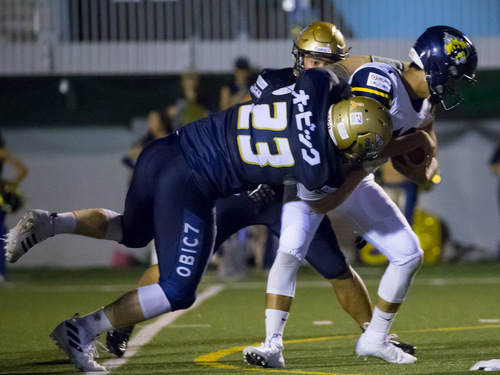 I believe that the teams and the guys are just getting started. Next up on the schedule are two of our biggest rivals, IBM and Fujitsu. We're familiar with both teams and we are looking forward to another opportunity to mix it up out there on the field. Both teams present a challenge, but we are looking forward to that challenge and hope to come away with wins in both games. The guys are focused and taking this thing one game at a time. For now it's on to IBM. This weeks' workouts, meetings and film sessions are all focused on what we need to do in order to be successful vs IBM. Stay tuned for more touchdowns from Skyler to Holden, and lights out defensive play from BJ, Bronson, and Jason.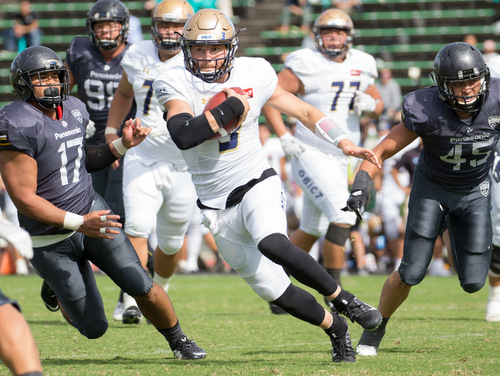 ▲
QB#3 Skyler Howard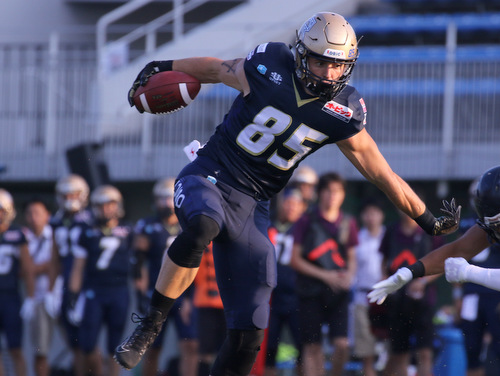 ▲
TE#85 Holden Huff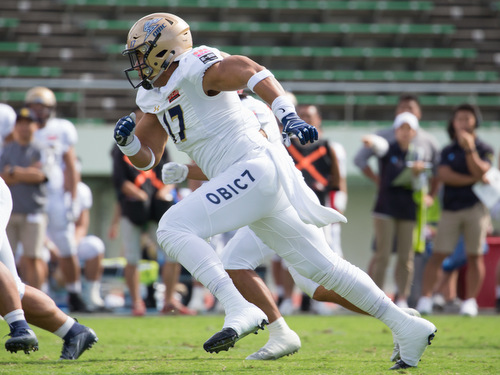 Just us out there will not be enough. We are calling on all of the members of our Seagulls family to focus and prepare together with us. We are looking forward to seeing you all out at the game cheering us on as we take the field. Your support means everything to us, and the roar of the crowd picks us up every time we're out there trying to get points or make a stop. Thank you always and we can't wait to to see you again next Sunday in Yokohama!
We are SEAGULLS!
(Coach KJ)