« 2007年11月 | メイン | 2008年02月 »
2008年01月
2008年01月22日
NEXT LEVEL ◆TRY‐OUT EDITION3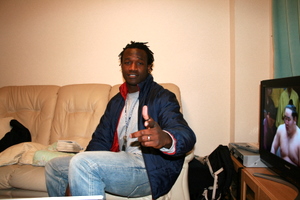 We, the Obic Seagulls are a passionate group of guys who love playing football.
We have a rich football tradition here in Japan, and we are looking to build on
that tradition this 2008 season with another Rice Bowl championship.
We're taking football in Japan to the next level. It's not just good enough to win the
Rice Bowl. We want to build a team that is capable of challenging teams in America.
We believe we can do that, and we are looking for players who want to be apart of
what we believe is a special team and what will be a special 2008 season.
2008年01月16日
The Play-offs
Happy New Year...
I hope that everyone enjoyed the holidays...

It is officially the offseason and I'm sure everyone is back to hitting the weights,
running, and getting ready for a run at the title in the fall.

For most of this football season, I wasn't able to catch many of the NFL games on TV,
because we were busy with practice and/or games...
Recently I've been able to catch up with some of the play-off action,
and it has been very exciting to say the least.
The play-offs have been full of big plays, crazy weather, upsets, and even off the field drama...

I must admit that I have climbed on the Patriots band-wagon, and I hope that they win the whole thing.
I must also say that I'm very suprised to see San Diego and New York in the Conference championship games.
If I were a betting man, I would probably put my money on seeing a Patriots-Packers Superbowl
but you never know what can happen in the crazy world of the NFL.
Who would've thought that the Colts would be at home this week???

If you can, try and check out the Conference championship games.... They should be full of a lot of excitement

Go Pats!!!